Can I start a Business with £1000?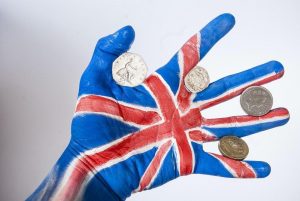 YES!
There are around 4.3 million self-employed people in the UK (as of July 2021).
We're fairly certain a lot of them didn't have more than £1000 to start with.
So don't let "lack of capital" be the reason you decide against starting a business.
What Business Ideas are best to get started with £1000?
You could babysit, ghost-write, dog-walk, proofread, dropship, and so much more.
Analyse your skills and research thoroughly about the service or product demand before you decide on the type of business to start.
Top 5 easiest Businesses to start online from Home with £1000
1. Become a Home Baker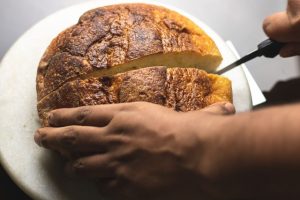 Passionate about baking delectable treats?
Turn your passion into a successful business!
Assuming you already own the basic equipment and supplies, your start-up costs would be well within £1000.
Competition can be quite fierce in this field, so I recommend focusing on a niche market. Think nostalgic flavours or artisanal bread.
Once your business takes off, you could even start using delivery services such as Deliveroo or Uber eats.
Please note: any business that handles food has to follow strict food hygiene and safety regulations and you can find out more here.
2. Set up a Cleaning Business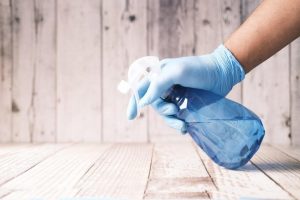 According to Simply Business research, cleaning services were featured as one of the new business trends to watch in 2021!
So, if you're a cleaning addict like "Monica Geller", go make money out of it!
Invest in some cleaning chemicals, mops, and microfiber cloths and you're good to go.
Tips for success
Knock on doors, give out flyers, and market yourself on social media to get the clients rolling
Cater to various landlords in your area. Market yourself as the end-of-tenancy cleaning pro.
Knock the doors of restaurants; show them your competence by cleaning one window free of cost, and then give them a quote that gets out a YES.
3. Start your own Clothing Brand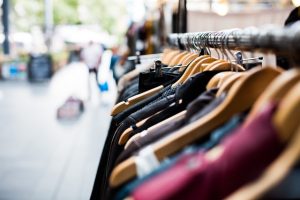 Want to sell T-shirts online with your own whacky designs on them?
All you need to do is look for print-on-demand websites like Printify or Printful that seamlessly integrate with online stores like Shopify or Wix.
(Print-on-demand is where you work with a supplier to incorporate your own designs onto their white-label products and sell them under your brand.)
The best part?
You don't have to worry about inventory or upfront costs!
So, here's how you get started
Set up an online store on sites like Shopify or Wix
Create your designs and add them to your selected T-shirts on say, Printful
Use their mock-up generator to see how your designs will appear on the chosen apparel after it is printed
Publish the selected products to your online store
Whenever a customer purchases a product from your store, Printful will print, pack, and ship it to the customer's address on your behalf
You pay Printful ONLY when your product is sold
Tip: Choose a niche, say funny slogans for cat owners or vintage designs to stand out.
4. Start a Blog
If writing gets your adrenaline pumping, then blogging is the perfect business opportunity for you.
How to get started
Choose your niche
Register your domain name and set up hosting using a web host like SeekaHost
Create your blog using website builders like WordPress
Fernando Raymond, founder of SeekaHost personally recommends using SeekaHost as they are known for their round-the-clock customer support and an easy-to-use blog hosting control panel.
Once you start getting enough traffic to your blog, you can start monetizing it by affiliate marketing, display advertisements, etc.
5. Become an Online Tutor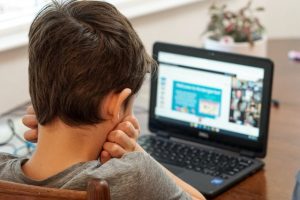 The online education market is expected to reach a value of $350B by the end of 2025.
So, if you love teaching and have the necessary qualifications, it's time to hop on the online tutoring bandwagon.
You stand to earn £20-30 an hour.
A stable internet connection, a webcam, a microphone, plus a bit of a knack for trending technology in education and you're all set.
Register as a tutor on sites like Superprof, Maths-Whizz and with a little experience under your belt, you could set up your own online tutoring business.
Should I start a sole proprietorship or a Limited Company?
When you register as a sole trader, you only need to file an annual self-assessment tax return.
However, you will be personally liable if your business goes into debt and your tax rates would also skyrocket once you reach a certain level of earnings.
A limited company is a separate legal entity- meaning your personal assets are safe.
The tax rates are kinder, but the paperwork can be both expensive and time-consuming.
Our recommendation: Consult with an accountant or accounting firm, weigh up the pros and cons, and then make your decision.
Do I need to register my Business with HMRC?
Yes.
If you're establishing a sole proprietorship, you must register as "self-employed" with the HMRC for Self-Assessment – a system for income tax collection.
While for a limited company, you must register for Corporation Tax – a tax on your business' taxable profit.
Factors to keep in mind when selecting a name for the Business
Your business name should be
Scan through the Companies House register, domain name directories, and intellectual property registries to ensure that your company name isn't already listed
Simple to remember
Relevant to your field, if possible. This is great for SEO purposes too
While registering as a sole trader, your business name can
Be your name or another one
Not include the words 'limited', 'Ltd', etc.
If you're registering as a limited company, your business name should
End with either 'Limited' or 'Ltd'
Not be offensive
What do I need to get the Business running fast?
Once you've done your research and zeroed in on what type of online business you want to start, here's what you need to do.
1. Create your Website
Register your domain name with your business name and host it with reliable hosting from providers like seekahost.app.
2. Populate your Website with SEO friendly copy
Ensure your copy
Explains what your business does using the appropriate keywords. Use keywords generator tools like Ahrefs and Google Keyword Planner
Provides an answer to what potential clients are looking for
3. Comply with (online) Business Regulations
Your business should comply with various regulations including
General Data Protection Regulation (GDPR)
Privacy and Electronic Communications (EC Directive) Regulations 2003
The Electronic Commerce (EC Directive) Regulations 2002
The Consumer Protection (Distance Selling) Regulations 2000
7 Tips to Grow the Business in the UK
1.   Engage with your customers on social media
Post engaging content that is centred around your business.
Use posts with images as they work better than ones without
Add social sharing buttons on your website
Offer free giveaways to your social media followers such as products with custom stickers or custom pins.
2. Utilize free marketing tools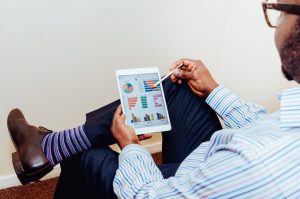 Google Analytics. Gain insights on the number and demographics of site visitors, keywords people use to land on your site, how long they spend on your site, etc.
Google My Business. Claim your listing on Google and add photos, ask your customers to leave reviews, update all your contact information, etc. This will ensure that your business appears whenever anyone Googles you.
Centrally manage all your social media pages. Schedule your posts, track your brand mentions, and more.
Manage your email lists, send surveys, send out automatic or scheduled emails, etc.
3. Analyse your competition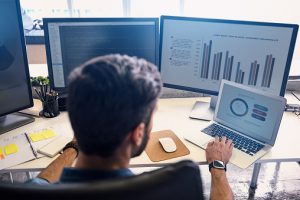 Don't be afraid of your top competitors, learn from them.
Use keyword research tools to scrutinize the keywords they use.
Scan through their social media pages to see how they engage with their users.
Who knows? You could pick up some pointers on how to run your business better.
4. Safeguard your brand's online reputation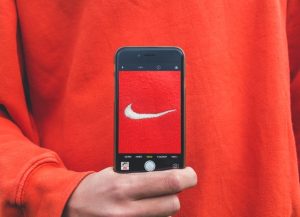 Reputation is everything these days.
According to a BrightLocal survey, 79% of consumers say that they trust online reviews as much as personal recommendations.
So, what should you do?
Turn on a Google Alerts notification for your brand to keep track of all brand mentions
Take appropriate action based on your customer reviews
Employ a respectful tone when replying to customer reviews, be it positive or negative
5. Keep abreast of all the latest online trends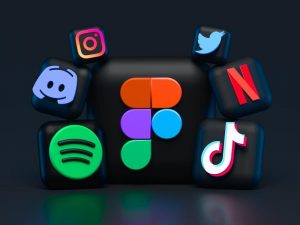 Not following this rule can be the downfall of your business.
Take social media trends, for instance.
According to Hootsuite's Social Trends 2022 report, TikTok is all set to become the most important tool for social media marketing in 2022 – a spot that Instagram held for the past few years.
That's your cue to get onto TikTok if you aren't already there.
6. Partner with other complementary businesses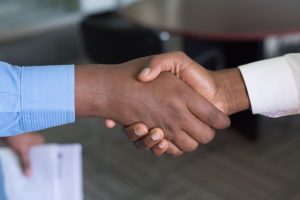 Partnering with other businesses that are in your industry or a similar industry is a great way to get your brand in front of dozens of new customers.
For instance, if you own a muffin-baking business, you could reach out to other home-based cooking businesses.
You could organize a bake sale together, promote each other's brands on your social media pages, etc. Win-win!
7. Hang in there…
Don't expect your cash register to start ringing overnight. (Most start-ups take 3 to 5 years to become profitable.)
You must keep at it and remain focused on your short-term goals.
And be prepared to make a few sacrifices along the way.
This could mean anything from long work hours to compromised family time and sleep time.
Final words
Now that you know the best businesses to start with £1000 from home in the UK and some amazing tips to successfully grow your business, get started with your business today!
Also, check out the UK government's Business Support Helpline for free advice.
All the best