How to create the perfect reception desk
Having a clean, organised and tidy reception area is vital to creating the right impression of your company. This is the first space clients and customers will see when they enter the building or office, so make sure you spend time planning before investing in any refurbishments.


What to consider

There are lots of considerations to take into account, including the number of people who will be working from the space. If you are a new company, consider how quickly you plan to grow, as you may need a bigger space in the not too distant future.

Another issue regarding space is how many office machines and how much equipment will be stored and used in the area and whether these need to be out of the sight of visitors. Also remember that you must allow space for wheelchair access, have enough storage space for stationery such as copier paper and printing ink, and provide a comfortable space in which guests can wait.

If you plan to have a signing in book, make sure the desk is at the right height. Alternatively, you may want to use a visitor management system. A visitor management system enables guests to be signed in electronically and for staff to access information and reports at a glance.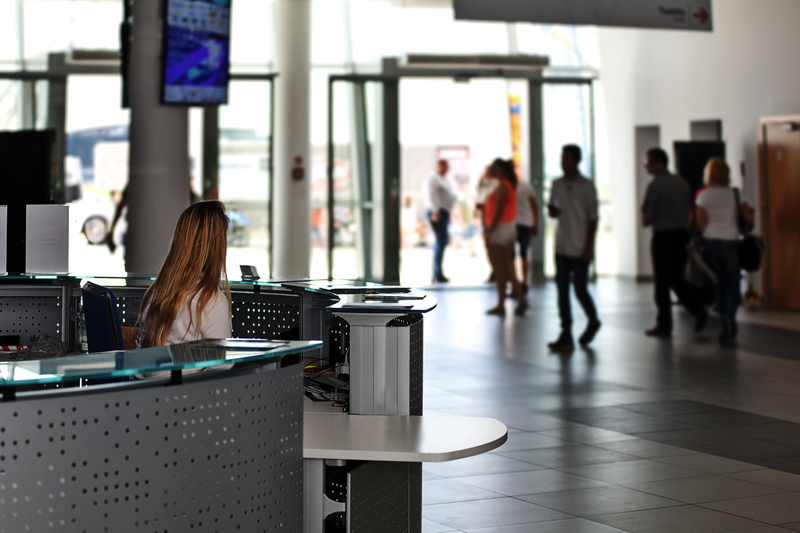 Environmentally friendly

With society becoming more and more aware of their environmental impact, businesses are looking at ways to reduce their carbon footprint. A recent report has calculated that Christmas decorations alone create up to 30 per cent more waste, with offices being encouraged to consider buying reusable and eco-friendly decorations.

Security

The type of business you operate will determine the type of security you need, as will the location. If you require CCTV, make sure this is in a practical location and can be easily accessed.

Décor

Once all the practicalities have been agreed, it is time to decide on the colour scheme and choose the fixtures and fittings. Consider colours that complement your company logo. Use easy to clean materials but don't scrimp, as you need your decor to be hard-wearing and look professional.

Having a large curved desk is a very modern look and is softer and warmer than a straight desk design. It is also a great way to use space efficiently and effectively.